Are you social distancing? Here are 13 things you can do while in quarantine/self-isolation to keep yourself busy with and even start earning staying at home as well as smartly utilizing this ideal time.
With the world practicing self-isolation and social distancing during the coronavirus outbreak, every individual is being urged to stay at home and it's too boring, right? But there are so many things to do besides scrolling your mobile screen or sitting in front of the laptop, if not these two than killing time sleeping all day and night. Staying in can also be just as fun and productive as going out. So, go through this blog and try these activities to keep yourself busy when confined at home during COVID-19 outbreak from learning new skills to embracing your inner potential to making you more productive and earning as well. We've got you covered some of the best things to do while in self-quarantine.
Make Tik Tok videos, write songs, poem, do paintings, keep your self busy with your field of interest moreover use your creativity in the best possible way. This might be the new opportunity and you could build your audience which might be the new beginning of your career. Moreover, make youtube contain, start a blog and if it gets better you will be able to earn as well through Adsense. From this, you can also earn money from online staying at home during self-isolation and social distancing during coronavirus outbreak. To start earning from Youtube and more info. simply follow this link Click Here
We do not have a corona cure yet but we have some best things to do staying at home when you're self-isolating because of coronavirus.
1. Try Cooking
This is the time to start cooking, go through recipe books available online or you can also dive into cooking tutorials videos from various youtube channels and learn cooking. Prepare your favorite food and serve it with your family and friends, there's no better way to pass time with your housemates other than having good food and quality talks. Well, maybe who knows coronavirus self-isolation could make you the star chef of your dream :).
2. Manage/backup your phone pictures
Time flies, but memories last forever :). Go through old photos and videos, ensure that memories are treasured, make a photo album or collage your pictures. Moreover, make a back-up of these photos, you can upload it to google drive or other online drives so that you don't lose them in years to come.
3. Read On
Read a book, it's not boring all the time. Reading the coursebook is more boring than reading novels, poetry, autobiography, etc. is an inspiration. Do you also have have a mini library (not a library actually :)) of un-touched books like I do? Well, if so pick a book turn over a page and start reading. Hot drink and blanket recommended. Read the book of your interest or you might google it and find out the list of some good books to read. If not visit a nearby book club, library and get plenty of reading materials to get you going. Just collect and go through the books, the inspiration is abundant.
4. Learn to play an instrument
You can dedicate your new-found time to learn something extra, which will keep you ahead from your friend's circle. Learn to play any instrument and explore your real potential. There are few things in life more satisfying than learning a new skill. For instance, you can learn to play guitar and at your next friend's gathering, you can amaze you, friends. Fill this ideal time with productivity.
5. Spend quality time with family members
Whole the family is under self-isolating so have quality talks. Satisfaction from all this can't be found on Google or elsewhere. Talk about plans, listen to each and get to know more about every member, appreciate a friendly chat or text message to let them know you're thinking of them. This will bring more closeness and better understanding among one another.
6. Plant some flowers
Plant some flowers, the best way to keep yourself away from technology. You no need a bigger space you can start an indoor garden too. Moreover, gardening is one of the most effective ways to practice self-care too, it is because it teaches you to take care of something other than yourself as well. You can visit a local plant store for this. You can also learn to care for them.
7. Meditate
Now that we're all self-isolated, it's the perfect opportunity to get out of the busy life and just relax your mind and soul, engage in some yoga. Daily life struggles and now coronavirus outbreak has made a bit of a scary so don't forget to breathe.
8. Make a travel bucket list
It's the perfect opportunity to make a list of places you are planning to visit or you have yet to explore. Note it down on paper.
9. Learn a language
Challenge yourself, learn a new language. Learning a new language can offer you new opportunities, it also improves one's vocabulary. For all this, there are plenty of apps and websites that give you lessons for free. But make sure you follow the appropriate source, analyze the source's reliability based on the reviews and comments.
10. Make/arrange your favorite music playlist
Every one loves to listen to the music of their interest. If there was no time or you were thinking to make your favorite music playlist it is now. Use this free time to make your favorite playlist. Choose the best songs you like from the countless songs that are already on Youtube, Spotify or other various sources. Make a different favorite playlist of songs that suits your mood. Like make a playlist and name it as 'Party Songs', 'Best Bollywood Songs','Travel Songs' and many more.. as you like since it's your playlist. :)
11. Watch movies
Watching movies, TV Shows, Series is the priority of all, however, because of some reasons you might not have managed to. Make the most out of this free time, dedicate your time to finish the shows you've always wanted to watch. Search movies of your choice from various platforms including Youtube and other sources.
12. Take Online Course
Take a course on literally anything online and free at
Khan Academy
13. Recreate Childhood photos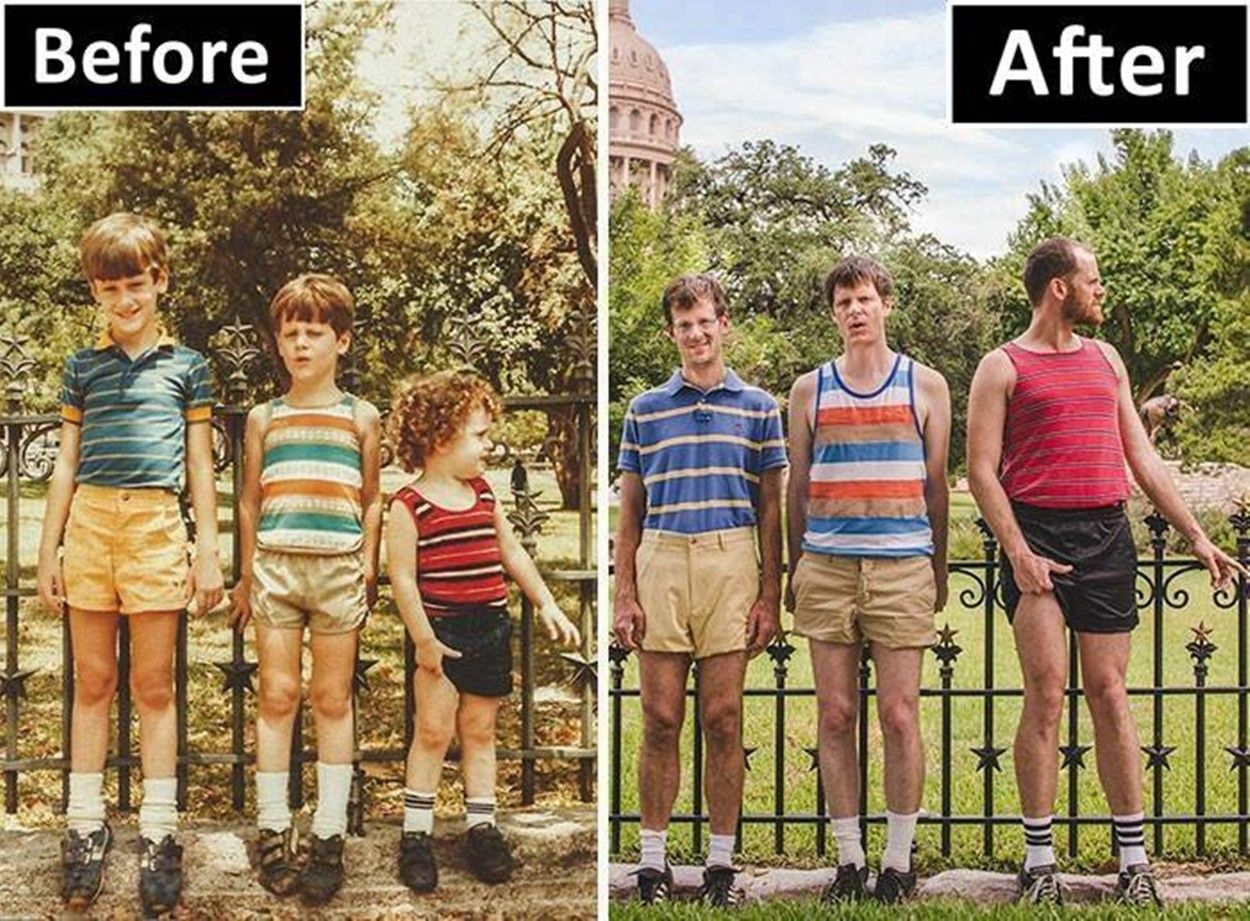 BONUS
Learn to pose for a picture like a pro
Manage your follow list on Instagram, unfollow and remove peoples and pages that upsets you.
Most of the nations are shut down to slow the spread of coronavirus. We request everyone to please stay at home and stop rapidly spreading the virus. Stay at home to stay safe. For more health information and advice on coronavirus follow this link Click here.